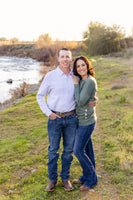 Small Town Specialties is a family owned and operated business. With our knowledge and experience, we are passionate about bringing you Non GMO, and Gluten-free products directly from the farm to the consumer.
What started with just a handful of beans, years later has turned into a flourishing crop. Our Heirloom Black Chickpeas aren't grown anywhere else in the USA. We are always working towards planting new varieties of Heirloom Beans. 
We are happy to be able to share with you our locally grown products, grown right here in Northern California!
Contact us at: info@smalltownspecialties.com
RECIPES!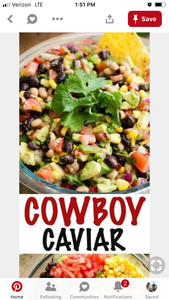 Cowboy Caviar!
We had so many people asking for this recipe, at the Sohnrey Family Food Harvest Festival. Here goes!
2 cups of cooked Black Chickpeas
3 med sized tomatoes
1 small red onion
1 orange/yellow/red bell pepper
1 can of sweet corn
3 small avocados
2 TBS Olive Oil (more or less)
2 Limes (the juice)
2 TBS Red Wine Vinegar (to taste)
Salt, Pepper, Chili Powder, Garlic Powder, Cumin. (to taste)
Chop all ingredients in equal sized cubes. Leave out the avocado until the end. Add the chickpeas, and all of the chopped veggies to a bowl. Add the lime juice, EVOO and the spices listed above. Add 1 TBS Red Wine Vinegar, stir, then taste. If needed, add another TBS and another dash of salt. Stir. Taste. Lastly add avocado, stir gently. Top with another light sprinkle of pepper. 
Take this to your next dinner party! Goes great with a Pacifico. Cheers!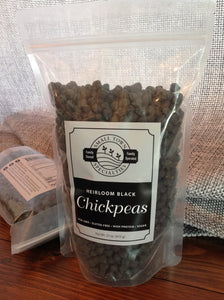 Crock-pot Black Chickpeas
1 Bag of dried Black Chickpeas
1 Large White Onion
3 TBS Crushed Garlic
4.5 cans of Chicken Broth/ or water
5 Bay Leaves
Chili Powder, Cumin, Garlic Powder, Onion Powder, Salt, Pepper, Paprika. 
(Double the amount of liquid per bean ratio)
Turn on Crock-pot, HIGH for 6 Hours. Cut the onion in quarters, place on the bottom of the crock-pot. Add the garlic to the pot, then the chickpeas, then the broth. Stir. Add the spices listed above, to taste. Check after 3 hours, add more liquid if needed. 
Chickpeas should be cooked through after 6 hours on high.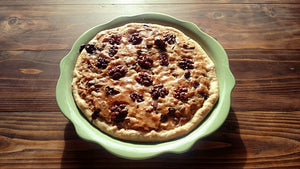 Red Walnut Honey Bourbon Pie
1/2 C Flour, 1 C Sugar, 2 Eggs (lightly beaten) 1/2 C Butter (melted) 2 TBS Honey Bourbon (or more :) 2 C Walnuts (lightly chopped, keep some whole to top the pie at the end) 2 C Chocolate Chips, 1 TSP Vanilla (or flavored coffee creamer if you run out of vanilla) Pinch of Salt. Ready made pie crust, defrosted. Preheat oven to 350 degrees. Combine Flour and Sugar in mixing bowl. Add Eggs and Butter and mix to combine. Stir in Bourbon, Red Walnuts, Chocolate chips, Vanilla, & Salt. (take a shot if you'd like) Pour into Pie plate that has the Ready Made crust already in it. Spread evenly. Sprinkle a couple more chips on top, along with some whole Red Walnuts. Lastly add some sugar to the top of it all and bake for approx. 40-45 min. Enjoy!
Pressure Cooker saves time!
Don't be intimidated by cooking dried beans...
Did you know that you don't need to soak our dried Heirloom Black Chickpeas overnight, prior to cooking?
Add 1 c dried beans, 2 c liquid, add your spices to the Pressure Cooker or Insta Pot (approximately 45-60 minutes total, depending on amount cooking)
BOOM!!!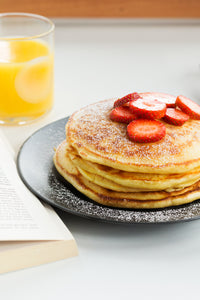 Lupin Flour Protein Pancakes
2 C Oat Flour
1 C Lupin Flour
3 TBS Baking Powder
2 TBS Sugar
1/2 TSP Salt
2 C Milk 
2 Eggs
3 TSP Vanilla
4 TBS Butter(melted)
Mix dry ingredients in a bowl.
In a separate bowl, mix together milk, eggs and vanilla. Add wet ingredients to the dry ingredients, stir gently to combine. Add melted butter to mixture. Add more milk if needed, to thin.
Cook on medium heat until golden brown.