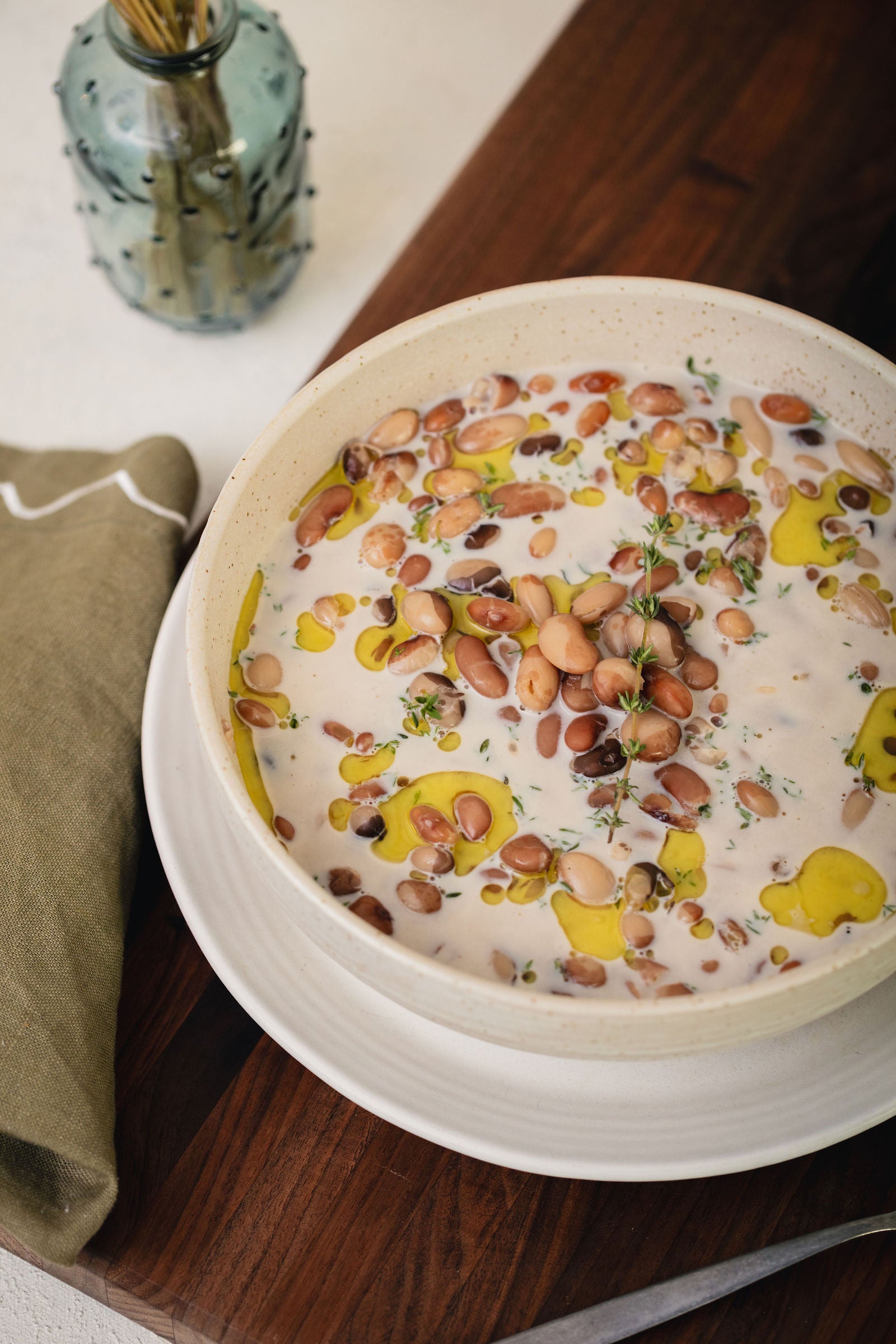 Brothy Heirloom Beans with Cream
Can be used with any of our beans!
2 cups mixed dried heirloom beans, soaked overnight
2 quarts chicken stock or low-sodium chicken broth
4 sprigs thyme, plus leaves for serving
Kosher salt, freshly ground pepper
½ cup heavy cream
Flaky sea salt
Olive oil (for serving)
Bring beans, stock, and thyme sprigs to a gentle simmer in a medium pot over medium-high. Reduce heat to medium-low and simmer, partially covered, skimming any foam from surface, until beans are tender, 1–1½ hours, depending on types. Discard thyme. Season with kosher salt and pepper, remove from heat, and let sit 30 minutes. Return to a simmer; stir in cream. Season with more kosher salt and pepper if needed. Serve topped with thyme leaves and sea salt and drizzled with oil. Beans can be cooked 3 days ahead. Let cool: cover and chill. 
Recipe credit Bon Appetit
---