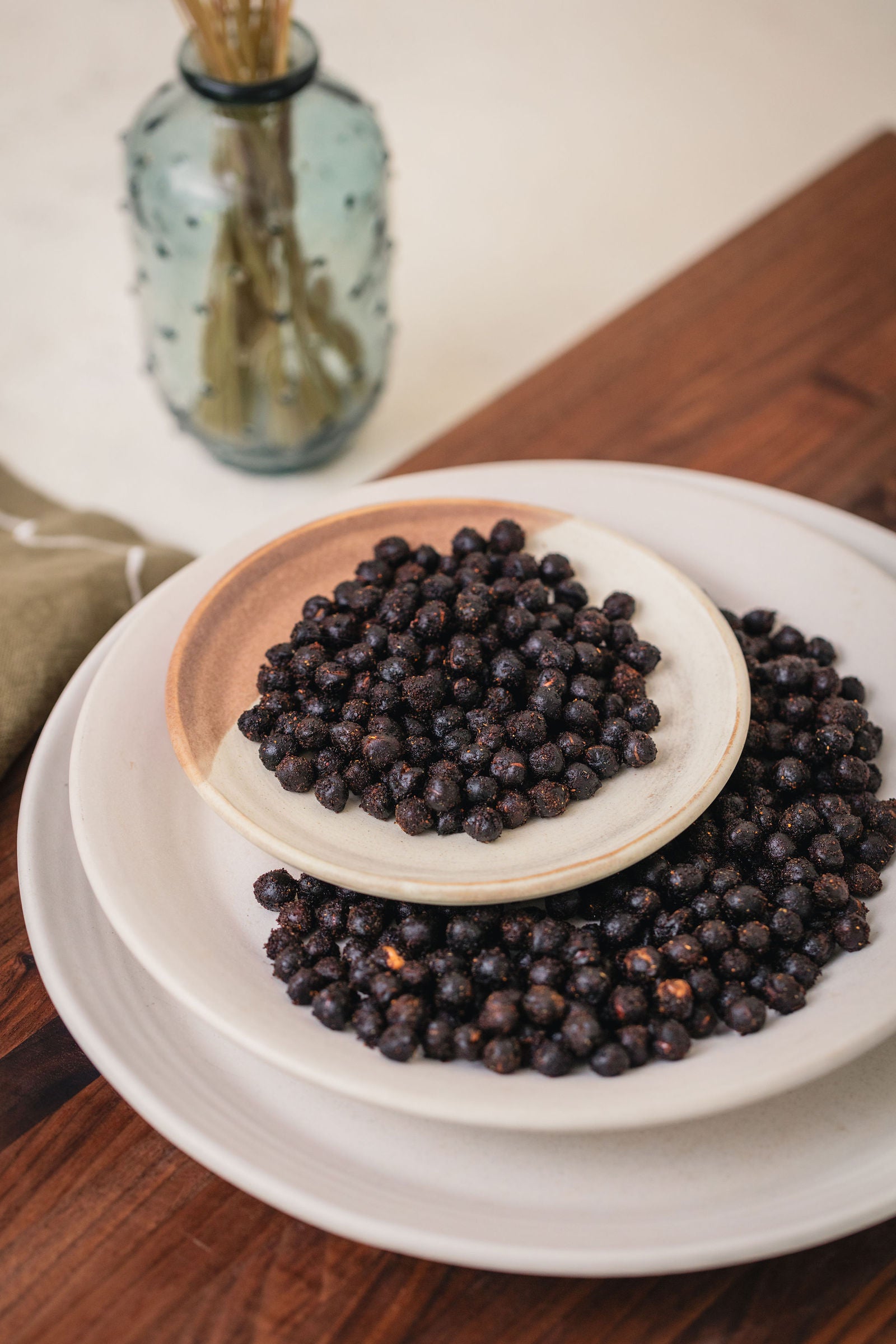 Roasted Black Chickpea Snacks
Combine:
2 tablespoons Extra Virgin Olive Oil
1 tablespoon cumin
1 teaspoon garlic powder
 ½ teaspoon chili powder
Salt 
Pepper

Add one serving cooked chickpeas; toss to coat. Spread into a single layer on baking sheet. Bake at 350 degrees for 45 minutes. Crunch and enjoy!
---